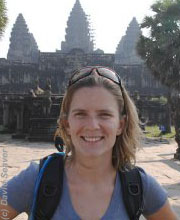 Miriam Balsley
Miriam's heart shines when she is traveling and discovering the world. She loves finding paths less traveled, as well as gems in paths over traveled. Whether in her own backyard or across the globe, the connections made while traveling (from a smile to a tear) are humbling, joyous and endless. Miriam has spent time in Southeast Asia, Central and South America and Western Europe. She spent three months in Guatemala doing Spanish language immersion and has a special place in her heart for Yucatan.
Miriam narrated and co-wrote the movie Yucatan Travel: Cancun to Chichen Itza, which is no longer available.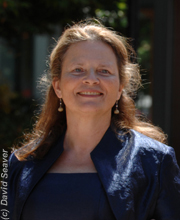 Carol Chapman
Carol Chapman is an inspirational speaker, a new age metaphysical author, a nature photographer, and an independent filmmaker. She specializes in spiritual awakening, the lost continent of Atlantis, past lives, ancient mysteries, and Yucatan travel. In addition to authoring her books, she provides the many amazing photographs included within the books.
Carol enjoys sharing her information through her web site, talk radio interviews, her newsletter, social media, and speaking events and other appearances in the United States and Canada. Both her new age articles and photographs have appeared in several publications including Venture Inward, FATE, Dream Network, Alternate Perceptions, Circle, Whole Life Times, Sunset, Arizona Living, and Phoenix Magazine.
Chapman is literally married to the man of her dreams—they met first in a dream. They live on a river in Virginia where they enjoy sailing.
Her books include:
Carol can be followed on her website (carolchapmanlive.com), as well as Facebook and Twitter.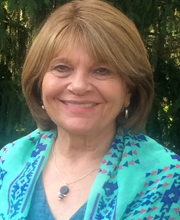 Nancy C. Chrisbaum
Nancy Chrisbaum is an inspiring lecturer, filmmaker, and Certified Luminous Energy Healer and served on staff at Edgar Cayce's A.R.E. for 17 years. A practicing shaman and graduate of the Four Winds' Light Body School, she is also a Reiki Master and 4th degree black belt in Karate. Nancy lectures extensively on dreams, creative intuitive development, and the Shamanic energy healing traditions of Peru. Her natural, light-hearted approach to profound subjects engages audiences, allowing them to open up to their deeper selves.
A professional narrator, Nancy also holds a BFA in Film from the University of Colorado and has produced a number of acclaimed documentaries. In her work at A.R.E. Nancy co-wrote, narrated and/or performed in numerous videos and home-study courses, such as How to Remember Your Past Lives, The Power of Color and Stones, and co-narrated both the Edgar Cayce Introductory Movie and the Cayce biography, There is a River. An avid traveler, Nancy has facilitated or assisted on A.R.E. Tours to Egypt, Greece, and Sedona, AZ.  She and her husband reside in the Washington, DC area.
She is the co-author of Awaken Your Inner Voice: A Guide to Intuition, Dreams, Meditation, Past Lives and Your Soul's Creative Purpose.
More information about Nancy and her events can be found at programsforchange.com/nancy.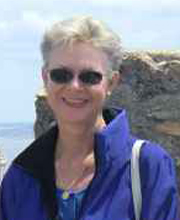 Kristine Ellingson
Kristine grew up in small towns in eastern Oregon where people mainly made their living through ranching or the timber industry. As an adult, she moved to Portland where she briefly taught high school before becoming a jewelry designer and manufacturer. Several years later, she moved to Yucatan, Mexico, where she and her Mayan husband started a water purification plant. They eventually turned it into a bed and breakfast boutique hotel, the Flycatcher Inn, which they operate with two of their nieces.
Kristine invents new business opportunities for her and her family, and educates her girls to see these opportunities where someone else might not. She believes in women and wants them to be strong. Her son and husband get along fine because they are strong men, and they accept strong women like her and her girls.
She is the author of Tales from the Yucatan Jungle: Life in a Mayan Village.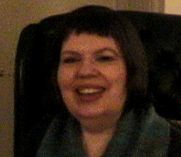 Una M. Marcotte
Una M. Marcotte earned a Liberal Arts degree at Marquette University and a graduate degree in Communications at the University of Wisconsin-Milwaukee. She taught high school English, Journalism, and Mass Media for nine years.
Marcotte worked for such Fortune 500 corporations as the Xerox Corporation, Miller Brewing, Wang Laboratories, and Bull Information Systems. While employed as a Senior Product Marketing Manager at Wang, Una had the opportunity to lecture and teach groups about new products and releases. She lectured throughout the United States as well as in Germany, France, Hong Kong, and Australia.
After moving to Virginia Beach, Virginia, she served as an adjunct professor in Public Speaking for Tidewater Community College and directed the speakers program for the Edgar Cayce Association for Research and Enlightenment where she also conducted speaker training classes for eleven years.
Retired, she still coaches speakers upon request.
She is the author of the forthcoming e-book series, Public Speaking Essentials.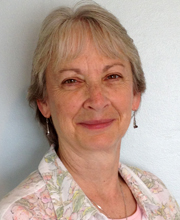 Ellen L. Selover
Ellen Selover is a certified practitioner in and instructor of Eden Energy Medicine, a healing modality developed by Donna Eden and based on balancing the energy patterns in and around the body. She is also a certified hypnotist who received her training in hypnosis and neurolinguistic programming from Jack Elias, CHT at the Institute for Therapeutic Learning. In addition, Selover is certified by the National Guild of Hypnotists.
She also graduated from the Cayce/Reilly School of Massotherapy and holds certification in the Emotional Freedom Technique (EFT). She has been associated with Edgar Cayce's Association for Research and Enlightenment (A.R.E.) since childhood and was on staff for nearly 20 years.
Ellen teaches classes and workshops around the country and, in her private practice, is committed to helping others facilitate dynamic change through individualized holistic care.
She is the co-author of Awaken Your Inner Voice: A Guide to Intuition, Dreams, Meditation, Past Lives and Your Soul's Creative Purpose.
More information about Ellen and her events can be found at programsforchange.com/denise-and-ellen.